About Sushaanth Homoeo Clinic
Sushaanth Homoeo Clinic was established in the year 2011.
Sushaanth homoeo Clinic is a super speciality clinic which treats all kinds of health disorders in most gentle & permanent manner without any side effects.
Our Mission
To provide complete mental, physical and spiritual well-being for all the patients.
Our Objectives
To render individual care and comfort
To treat diseases in most harmless way without any side effects
To promote health
To prevent diseases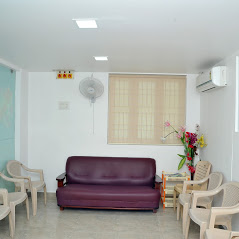 Values
Compassion: We offer world-class treatment by providing care and supportive environment for our patients.
Empathy: We understand the patient's condition and feelings from their perspective.
Service:  We strive to exceed our patients' expectations for comfort and convenience.
Integrity: We adhere to high moral principles and professional standards by a commitment to honesty, confidentiality, trust, respect and transparency.
Quality: We maintain the highest standards and achieve them by continually measuring and improving our outcomes.
Ethics: We strictly follow the ethics by sticking on the principles of homoeopathy.
Innovation: We welcome change, encourage invention and continually seek better, more efficient ways to achieve our goals.