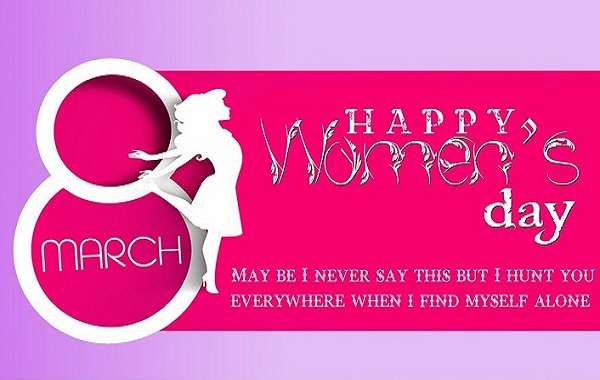 International women's day 2018- History, colour, theme, tips for women to stay strong in life
International women's day 2018 (IWD)
International women's day is celebrating in many countries to commemorate women's significance towards world. Women as a mother, sister, wife, friend, colleague delivers incredible talent, love and affection without any expectations. It is our response to celebrate women's dignity and help her nurture the power. Women have the ability to handle any critical situation in a smoother way as they doing now in political, social, technical domains and women have a huge responsibility in the growth of the country. Still, women get suffering in many regions by infanticide, gender partiality, dowry, domination in working places. To crumble these barriers, we have to support and protect our women to achieve fabulous things which they have been done and want yet to achieve in future.
International women's day 2018 : March 08, Thursday.
2018 International women's day History
The history of international women's day was going behind on 1909. On 1908, a strike by garments women workers in New York demanded women's rights. In honour of the women's strike, March 08 will be designated as international women's day.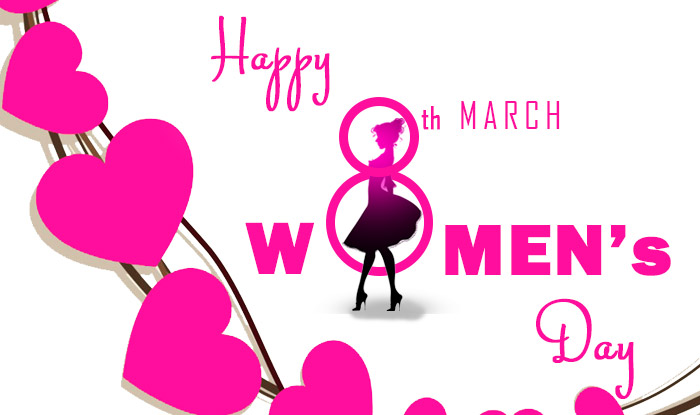 Who started international women's day? Clara zetkin who was the active person in a social democratic party of Germany and advocate for women rights proposed March 08 as international women's day, and then Socialist party of America declared March 08 as international women's day. From that day, all the countries are celebrating women's day.
2018 international women's day colour
Purple and green are the colour of women's day. Women who know these often wore purple and green to represent the women's rights and equality in women's day
Why do we celebrate women's day on 8 March?
According to the proposal of Clara zetkin, we have started to celebrate international women's day in March 08. Most of the countries were accepted this International women's day celebration on March 08 and have started to celebrate every year.
Women have more power than men in all aspects but the credit going to women are not that much enough for her. Nowadays, women's priority and participation have increased much better in economic, political, technical domains even though women struggle to come forward to achieve more things. We should give hand to women to come up by supporting women activities through women organizations, campaigns and social media.
To raise the awareness of women's importance towards our life by making rallies, protest, events. We have a responsibility to showcase the women's significance in our lives to the next generation and she is bearing more barriers as mother, homemaker as well as a responsible employer so encourage her to strengthen her life, it will encourage our life towards goodness.
2018 international women's Day theme
Every year, international women's day has a theme to celebrate women. The last year 2017, women's day theme is "Women in the Changing World of Work". In 2018 international women's day theme is #pressforprogress.
What is press for progress? It calls to action or press to action theme to take forward action for gender parity. Gender equality is still alive in our world even though women achieved a lot as equal as men. A campaign also created by internationalwomen.com to gather supporters for gender parity.
#Pressforprogress ideas are creating a campaign, conducting, and start publishing awareness of supporting women through social media, event, and speech programs to celebrate women's growth.
How do we celebrating 2018 international women's days?
International women's day is celebrating many ways of conducting events, women's promotional activities, banner, women promotional campaigns, women's day speech, and TV programs. Women's day united all organizations, networks, charities together to this day by one motive on protection and rights for women.
Healthy tips for women to stay strong in life
Self-awareness in women health
Women should realize and find out the health issues frequently.
If there is any unnecessary symptoms or changes might happen in their body could be follow up. This self- analysation is the precaution of women health issues.
Make an appointment with your doctor at least once in a month to get regular check.
In case of pregnant women, should let know about blood pressure, blood sugar level because pregnant women have more chance of getting gestational diabetes.
Manage stress
Stress management is the key feature of wellbeing life. Stress has high priority relation with hormone imbalance which has been fluctuated would cause all women health issues like,
Depression
Anxiety
Infertility problems
Stress can be handled by doing yoga, meditation for 30 minutes or one hour as a daily schedule.
Stay fit
Physical activities help more to stay fit both mentally and physically. Women put extra weight than usual after pregnancy so simple physical activity can make them keep away from stress and the diabetes. Going gym is not only a way of losing weight. These activities helps to stay fit,
Walking
Jogging
Yoga
Simple body exercises are enough for balancing weight
Prefer traditional, homeopathy treatment than conventional treatment
Live your life
Spending more time on someone is part of her life; don't judge that is whole life for you. Don't put your problems on other shoulders to make decision. Take your own decision because that is your problems. As independent women, ignore a negative person who pulls down your confidence. Let them do, you just stay relaxed to achieve your goal in life.
It is your health; don't leave it up to someone else. We proud to say this, Our Dr.R. Vijayashanthini is a independent women who completed MD and serving to the people through her profession.